An Entire Day to Honor Michael
Earlier this month Michael would have been 57 years old. I was dreading the day. You see my birthday is the day after Michael's. Michael always said God did that on purpose so he would never forget my birthday. Our birthdays were always an event. It was more than just a day. Many time we spent our birthdays on vacation. Some of my most memorable birthdays took place at Disney in Florida, white water rafting in Gatlinburg Tennessee or the time we had our birthday dinner at the very first Hard Rock Café in London England. One of the best memories was the birthday extravaganza. It was a surprise day of pampering that took place for our birthdays. That year our combined number of years added up to 100. We were surprised with a red limo and a day at the spa and a big party with about 100 of our closest friends (Sound Familiar?) I am so grateful for those memories but I was not looking forward to it this year. So, I asked myself "What do I like to do?" What could I do that day that would pass the time and make the day memorable and honor Michael all at the same time.
In asking that question of myself I realized that I am in my happy place when I am doing things for others. I love surprising people with out of the ordinary things. So, I came up with a way to keep myself busy and celebrate Michael all at the same time.
I decided that in honor of Michael I would commit 57 Random Acts of Kindness for his birthday. I had cards made up informing the recipients of the amazing man that was being memorialized with a fun picture of Michael on the card as well. I was now looking forward to his birthday. And you know what? Michael would have loved this idea. If he had had his way he would have been sitting right next to smiling asking "Where to next?"
It was a great day!!!! We surprised people all over our town including the people that waited on us in the drive thru and some of our local salon affiliates.
I would love to expand. Our sons high school expressed interest in becoming a bigger part of this event next year and I would love to extend this to our affiliates across the country and to anyone that would love to help honor Michael. What a wonderful way to celebrate an incredible man with a servants heart.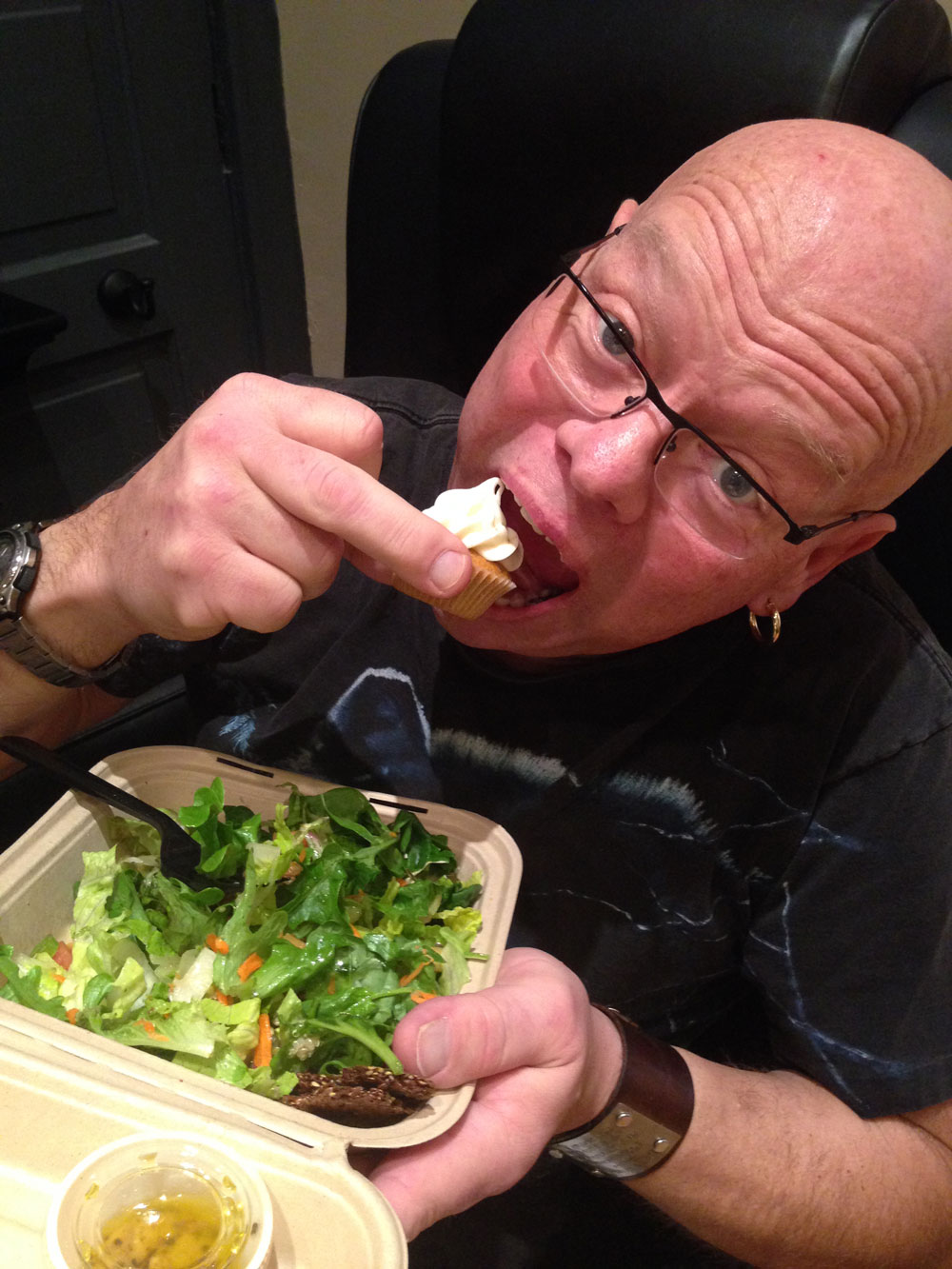 But until then, what makes you happy? What fills you up? What do you look forward to doing? Finding something that would honor Michael turned my attitude completely around. I looked forward to his birthday instead of dreading it.
I hope you find happiness in everything that you do!!!