Cancer is everywhere. Women battling cancer need our help. So, to be able to offer these services in more cities, Hello Gorgeous! has begun the Salon Affiliate Program, certifying existing full-service salons across the United States to gift the Hello Gorgeous! Experience to women battling cancer in their own communities. And we are inviting prestigious salons to become a part of it.

Criteria for Acceptance
Each salon certified in our program is asked to perform (12) Hello Gorgeous! Experiences (head to toe makeover), in a 12-month period, in your own salon and 2 fundraisers per year. Our goal, with your help, is to certify 2 or more top salons in each city of the United States and makeover more than 400,000 courageous women with cancer each year.
A trainer will hold a 3 hour training at your salon and provide you with the items needed to perform these experiences: the specialized techniques, the information and the supplies that you need to work on women battling cancer. And, in return, you will receive an amazing sense of fulfillment.
Affiliate Salon Application
If you would like more information on how to become a part of this Affiliate Program, please return a completed Affiliate Salon application, along with a picture of the exterior of your salon. Affiliate availabilities in all cities are limited. You can also email us directly or submit your application to hgsalonaffiliateapplication@hellogorgeous.org
Note: For the online application you will need to scroll down to fill it out entirely.
For More Information
Check out Kim's blog on the Our Gorgeous Women tab to view some of these gallant women that have already received our services.
Read about us also in the 5-question section of the May 2011 Modern Salon magazine.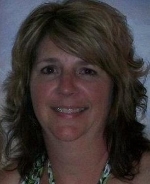 "I feel so incredibly blessed to be a small part of Hello Gorgeous! of HOPE because that's what it does—it brings Hope to these special, deserving women! Thank You! Thank You! Kim and Mike for letting me and my girls be a small part of your journey."
Dana Marley, Creative Edge Hair Studio, Mishawaka, IN
"We have done over 70 visits in our salon. And starting in October of 2016, we have been fortunate enough to be in this program for five years. To see them walk into my salon, help to breathe life back into them, and then to see them dance out, it makes me realize that what we do is truly a gift from God."
Sandy Zanka, Sandy's Hair Salon, South Bend, IN